In cooperation with Panorama Recreation, we offer a discounted annual Panorama Corporate Pass to all employees working at 9860 West Saanich Road. This offer also extends to spouses.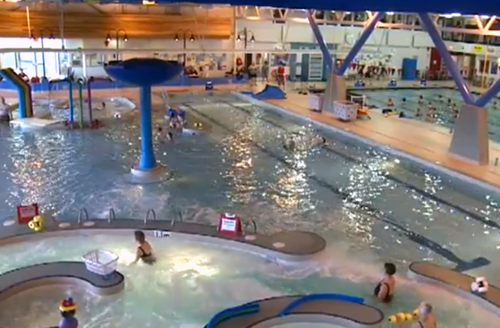 Here are the pass details:
Pricing is $??? per person (2020 rate TBA in February). You must be working on the grounds (IOS, PGC, MTCS, CCG, etc) and this includes students, visiting scientists, CCG crew, contractors, alumi, etc. For spouses, they must live at the same address as you. There are no options for children on the corporate pass.
The pass almost the same as the regular annual pass that retails for ~$400, but does not include the discounts on registered programs, the free locker tokens, or the free youth passes. There are no discounts on Jazzercise, Zumba, Pottery, or court bookings
The pass is only valid for Panorama and Greenglade community centres, not other community centres (Commonwealth, etc).
Our annual round of pass purchases is for the period of March to February each year. Fees are collected by the Staff Association in February each year for the next bulk purchase. Interac payments only.
If you wish to get in on the deal outside of the annual pass period, we need a minimum of 5 people to sign up to add to the corporate pass offering AND one person that is requesting the pass to collect monies from the others and pay Panorama directly for all people added outside the February offering. Added pass fees ARE NOT PRORATED between March-August and are pro-rated about 33% between September-February. All passes expire in February next year.
If you currently have an annual Panorama pass, Panorama is willing to refund the unused portion of your pass with the purchase of the corporate pass, but the credit of your regular pass cannot be applied to the corporate pass purchase
No refund on corporate pass offerings and no transfers allowed
This offer is only available through your staff association and not from Panorama directly. Please do not contact Panorama directly as they will just send you back to your staff association for assistance.
Note that personal information is required for the pass. This includes your name, home address, date of birth, telephone number, and email address of all passholders.
Typically the call letter for passes goes out in mid-January via email in mid-Janurary plus a post is made outside the cafeteria and the offer closes at the end of the first week of February.